Amazon Prime Video
Amazon Prime Video is now streaming Charles Laughton's great American gothic noir The Night of the Hunter (1955) starring Robert Mitchum in a fire and brimstone performance as a demonic con man in preacher man's robes. It's one of the most beautiful pastoral nightmares the cinema has seen.
Hulu
Hulu presents Karyn Kusama's hard-edged Destroyer (2018, R), a neo-noir crime thriller with a sun-blasted look and a ferocious performance by Nicole Kidman as a damaged police detective (reviewed by Kelly Vance on Noir Now Playing here).
Presenting The Criterion Channel
Just four months after FilmStruck, the film-lover's streaming service created by Criterion, TCM, and Warner Bros., ceased operations, The Criterion Channel rose from its ashes as a stand-alone service. Where FilmStruck had the mighty Warner Bros. catalog to draw from (at least for the final eight months of its existence), The Criterion Channel is built on the foundation of the Janus film catalog (home to hundreds of classics from Bergman, Chaplin, Kieślowski, Kurosawa, Melville, Ozu, Truffaut, Rossellini, and Welles, among many others) and supplemented with film packages licensed from other studios and distributors.
The Criterion Channel launched on April 8 with over 1500 features and short films (as well as original programs and supplements from the disc special editions) in its catalog. The handsome interface is similar to FilmStruck, with its curated carousel of featured collections and films up top of the page and rows of films and other programs organized by theme down the page. It's a great invitation to explore their curated suggestions. And on the web interface they have a comprehensive browse function under "All Films." You can sort the comprehensive list and search (or Filter, as they call it) by genre, by decade, country, and by director in a slightly cumbersome but easy-to-use scrolling menu. Once you get used to it, it's easy to wander through the entire catalog. The Filter is not, however, available through the apps at this time.

Our exploration begins on the home page with "Spotlight: Columbia Noir," a collection of eleven film noirs from Joseph H. Lewis' early classics My Name Is Julia Ross (1945) and So Dark the Night (1946), both presented in newly remastered editions, to Blake Edwards' Experiment in Terror (1962) with Glenn Ford and Lee Remick.
The masterpiece of the collection is Fritz Lang's The Big Heat (1953) with Glenn Ford as a family-man cop driven over the edge when the mob targets his home and Gloria Grahame as the willfully blind gangster's moll, but it's the deep dive that provides the fun.
Richard Quine's Pushover (1954) plays like a low-rent Double Indemnity with Fred MacMurray as a tired cop who falls for a gangster's girlfriend (Kim Novak in her first credited role), and Jacques Tourneur's Nightfall (1957), a classic noir nightmare with Aldo Ray as an innocent on the run, is a film of darkness and light that ends up in the snowy mountains of Wyoming. And there's the Martin Scorsese favorite Murder by Contract (1958) with Vince Edwards is a self-made assassin-for-hire in a crisis of conscience over his latest assignment.
Filling out the collection are Human Desire (1954), Fritz Lang's American remake of Jean Renoir's La bête humaine (France, 1938, with subtitles), Drive a Crooked Road (1954) with Mickey Rooney, The Burglar (1957) with Dan Duryea and Jayne Mansfield, and Don Siegel's The Lineup (1958) with Eli Wallach.
Joan Crawford won her sole Academy Award as the driven single mother who sacrifices everything for her spoiled daughter in Mildred Pierce (1945), a melodrama seeped in the shadow of noir by director Michael Curtiz, and it is accompanied by the 2002 TV documentary "Joan Crawford: The Ultimate Movie Star," new and archival interviews, and the introduction from the disc.
The new 4K restoration of Edgar G. Ulmer's Detour (1945) from The Film Foundation and the Academy Film Archive is presented with the feature documentary "Edgar G. Ulmer: The Man Off-Screen" (2004) and a restoration featurette.
Returning from FilmStruck are Billy Wilder's excoriating newspaper noir Ace in the Hole (1951, with commentary, documentary, archival interviews and other supplements); Jules Dassin's The Naked City (1948), long out of print on Criterion DVD (with commentary, interviews, and archival video of Jules Dassin at LACMA); and Sam Fuller's Shock Corridor (1963) and The Naked Kiss (1964) (with interviews and archival documentaries).
There's also plenty of noir and noir-related crime films from overseas. Carol Reed's Odd Man Out (1947) and Basil Dearden's caper drama The League of Gentlemen (1960) are among the Brit noir in the opening selection. From France comes the pre-noir underworld classic Pépé le Moko (1937) with Jean Gabin, Henri-Georges Clouzot's The Wages of Fear (1953) and Diabolique (1955), and a handful of Jean-Pierre Melville pictures, including the rare Magnet of Doom (1963) with Jean-Paul Belmondo as a washed-up boxer and con man who takes a road trip through America with a corrupt banker on the run (Charles Vanel). All in French with English subtitles.
From Japan comes Akira Kurosawa's Stray Dog (Japan, 1949, with subtitles) and a collection of lively sixties gangster films from director Seijun Suzuki (including his gonzo masterpieces Tokyo Drifter, 1966, and Branded to Kill, 1967) and crime movie star Jo Shishido (Cruel Gun Story, 1964, A Colt is My Passport, 1967) (all in Japanese with English subtitles). And the hothouse South Korean melodrama The Housemaid (1960, Korean with subtitles) has a claustrophobic noir atmosphere of overheated passions.
Neo-noir highlights include the British gangster dramas The Long Good Friday (1979, R) and Mona Lisa (1986, R) with Bob Hoskins, the Coen Bros.' Blood Simple (1984), and David Lynch's Mulholland Dr. (2001, R).
That's not everything—there is more to be discovered and The Criterion Channel will be adding films every month—but it's a solid starting point.
The Criterion Channel is $10.99 a month or $99.99 a year (after a 14-day free trail) and is available on Roku, Amazon Fire, and AppleTV as well as web browsers and Android and iPhone devices.
Sean Axmaker lives in Seattle with his cats, Hammett and Chandler, and writes the syndicated newspaper column Stream On Demand and the companion website.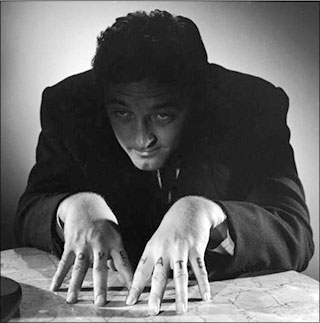 The Night of the Hunder - Amazon Prime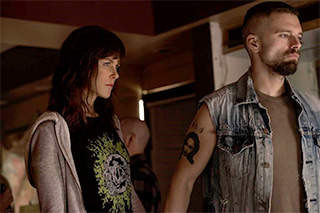 Destroyer - Hulu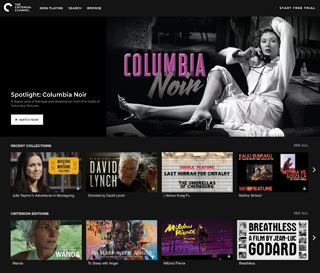 "Spotlight: Columbia Noir" - The Criterion Channel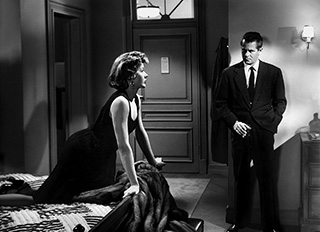 The Big Heat - The Criterion Channel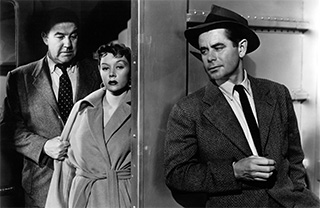 Human Desire - The Criterion Channel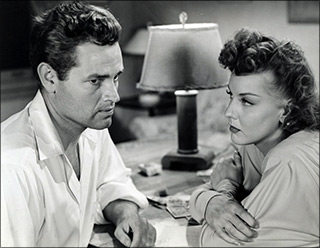 Detour - The Criterion Channel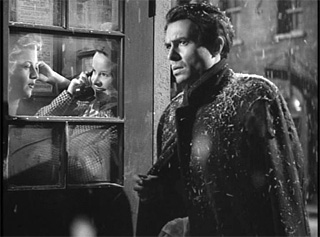 Odd Man Out - The Criterion Channel
Magnet of Doom - The Criterion Channel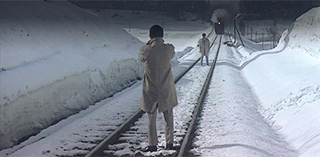 Tokyo Drifter - The Criterion Channel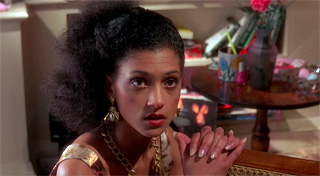 Mona Lisa - The Criterion Channel